---
Call us on: 01440 712905 or Email us at: sales@tbtanks.co.uk
As well as oil & fuel tank manufacture, here at Terence Barker we also offer a whole host of services to cover anything related to your fuel storage needs.From simply hiring a diesel tank to getting full installation of a new bunded tank, we've got you covered. And for those already with a tank installed, we offer full after sales support. Spares & repairs are no problem at all - we even have a dedicated emergency breakdown service!
Tank Installations
Now that you've had your custom fuel tank manufactured, we'll fully install it for you too! You'll receive a complete fuel tank installation service from start to finish. Everything is planned to your requirements, from the delivery of your tank on-site to support for the life of your tank.
Our methods of working comply with the Institute of Petroleum Code of Safe Practice , MOD – SRP 03, Health & Safety Executive and Environment Agency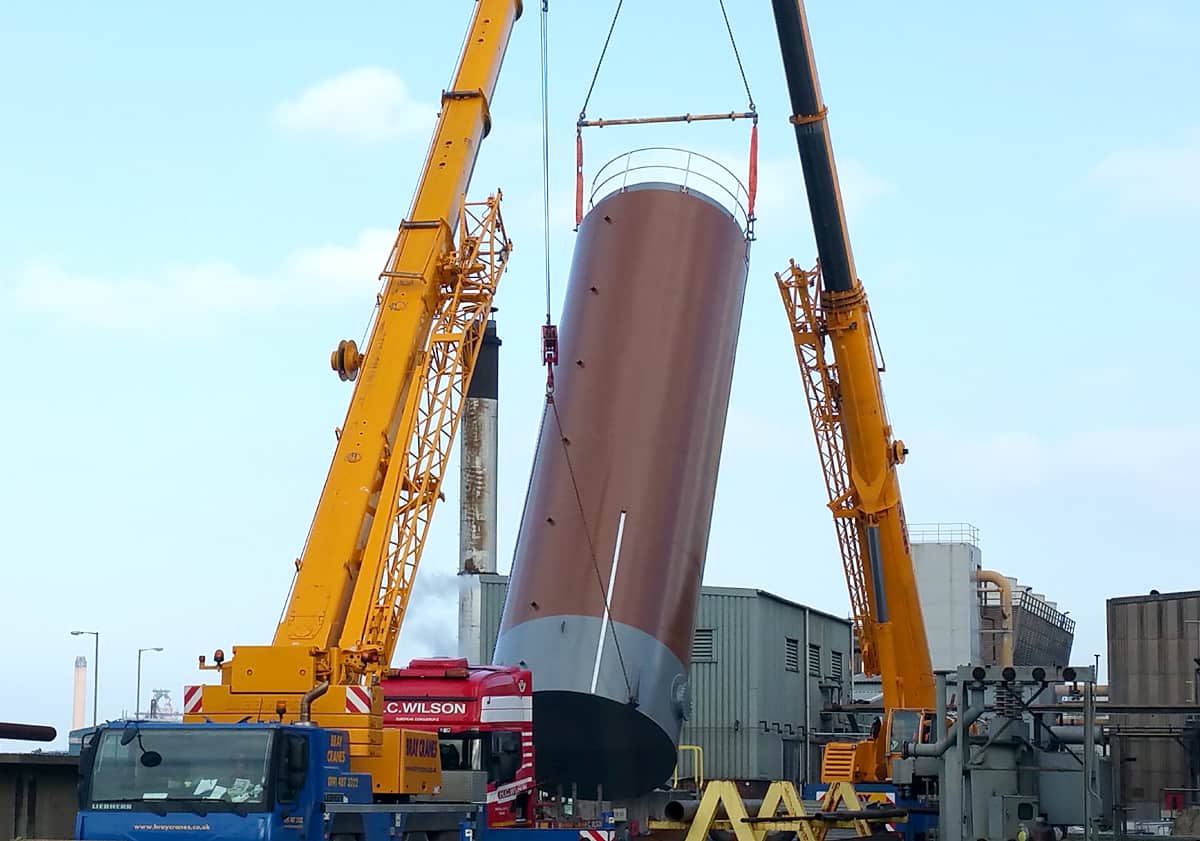 Fuel Storage Site Survey
We can provide you with a comprehensive site survey and advise you on every aspect of fuel and oil storage, from your ideal tank capacity and dimensions and appropriate positioning to fuel dispensing options. These can range from the very basic economical pumps to pumps with the facility to automatically record detailed fuel transactions, inclusive of which tank, by whom, when and for what vehicle.
Fuel Tank Installation
Once you've had your survey, we work with you to plan your entire project. Full tank design, tank manufacture and provision of all ancillary pipe work is all included in the installation. We'll also transport your new tanks to your site - and once in place, we'll give the tank a final test and finally the full commissioning.
You can rely on us and our extensive knowledge to get the project completed from start to finish, no matter how big or small! You can also depend on us for on-going back-up on-site services.
Fuel Tank Hire Made Simple
No matter what tank specifications you need, get in touch with our team today. We can go through your exact requirements and give you the perfect effective solution in no time.
Our rental rates start from as low as £25 per week (depending on a minimum four week hire period). All of our pricing is cost-effective - for more costing details, contact us today!
Capacity
Bunded 300 gal (1363L)
Bunded 600 gal (2727L)
Bunded 1000 gal (4546L)
Bunded 1500 gal (6819L)
Bunded 2000 gal (9092L)
Bunded 2000 gal (9092L)
Bunded 2200 gal (10000L)
Bunded 2500 gal (11365L)
Bunded 3900 gal (17729L)
Bunded 3900 gal (17729L)
Bunded 4000 gal (18184L)
Bunded 4000 gal (18184L)
Bunded 5000 gal (22730L)
Bunded 5000 gal (22730L)
Bunded 6000 gal (27276L)
Bunded 6000 gal (27276L)
Bunded 10000 gal (45460L)
Bunded 12000 gal (54552L)
Dimensions
2286mm x 780mm x 1820mm
2286mm x 1400mm x 1830mm
3125mm x 1580mm x 1880mm
3175mm x 2000mm x 2388mm
4000mm x 2180mm x 2600mm
3835mm x 2032mm x 2600mm
3860mm x 2438mm x 2692mm
4622mm x 2032mm x 2600mm
4572mm x 3073mm x 3200mm
5486mm x 2438mm x 2895mm
6223mm x 2311mm x 2743mm
4699mm x 2641mm x 3048mm
6781mm x 2488mm x 2844mm
6476mm x 2793mm x 3302mm
7721mm x 2793mm x 3048mm
6248mm x 2895mm x 3402mm
9144mm x 3048mm x 3402mm
10693mm L x 2768mmD x 3225mm H TBA (Cylindrical)
Weight
490 kgs
695 kgs
1005 kgs
1500 kgs
2560 kgs
2560 kgs
3290 kgs
3440 kgs
4600 kgs
4600 kgs
4700 kgs
4700 kgs
6000 kgs
6500 kgs
7090 kgs
7090 kgs
9025 kgs
Units fitted with CAB 5000 240v Electric Fuel Pump (additional)
Units fitted with K2 Manual Handpump (additional)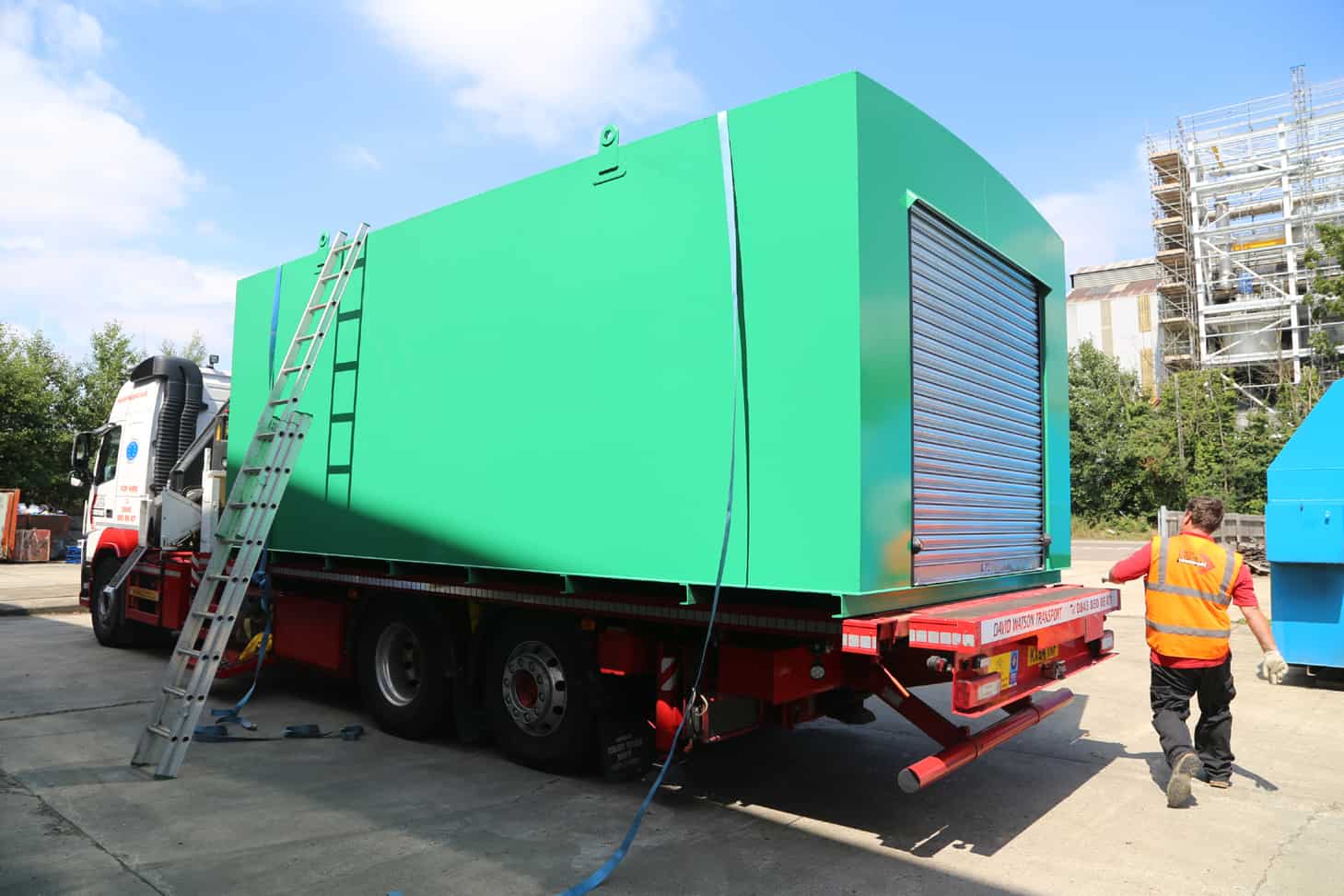 Service & Repair
We will ensure that your fuel storage equipment complies with all current legislation offering annual inspections and preventative maintenance contracts keeping your system running effectively and efficiently. We have a network of Nationwide technicians available for emergency breakdowns, installation, decommissioning, training, upgrading and improving your systems including security and fuel polishing.
Service Documentation meets the Environment Agency and your Company Insurer's requirements.
It's important to prevent future problems to have your fuel tanks maintained on a regular basis. Our own in-house Service Department offers an unparalleled nationwide full service package, including:
Security - Anti theft remote alarms / Fuel Management Software
Tank Cleaning & Fuel Polishing - Solutions for blocked filters and slow running pumps
Installations - Fuel Tanks / Pipework / Ancillary equipment
Decomissioning - Removal under 'Duty of Care' of old storage systems
Annual Service - Preventative maintenance inspections, replacment wear and tear parts
Inspection and Maintenance
The inspection and maintenance of all Commercial/Industrial oil storage systems should be carried out by a specialist contractor. Accumulated oil, water and debris in bunds should be regularly removed. In addition, the following inspection and tests should be carried out:
Inspection of all associated pipework connections
Inspection of external structual and mechanical damage and in the case of steel tanks external corrosion and deterioration of paintwork
Contents gauges, tank bund alarms Overfill cut off valves should be checked to establish they are in working order
Coded Welding & Fabrication
Terence Barker Ltd can offer a full range of welding and fabrication services in a wide range of thicknesses, from 1mm sheet right up to 12mm plate.
Our fabrication workshop is serviced by overhead cranes. This allows us to produce large scale fabrications from vessels and tanks to framework and cabinets.
Our 11 metre long high definition plasma coupled with our ring rollers allow us to produce rolled cylinders up to 3200 mm in diameter and 8mm thick.
All welding is performed to a BS EN 287-1 standard
CNC Hydraulic Press brake Work - 3000 mm x 6 mm capacity
Plate Bending - 2550mm x 8mm rolling capacity
High Definition Plasma Cutting - 1mm - 12mm x 10,000mm long capacity
A Full Design and Fabricate Service - or to your own drawings